This weekend we kept pretty busy. Friday we went to the homecoming game at the high school. We only stayed until half time but I was COLD! They did not win their homecoming but we had fun seeing students.
After the game we came home and we saw a shadow following us. We then saw the fluffliest black cat. He just followed us into the house and had a nice look around before Joe made me tell him it time to leave. 
Saturday we went to visit our friends at the International Mission Board Training Center. It was a really awesome facility that missionaries go to before they go across seas. We then went to lunch at California Pizza and Joe and I shared a pumpkin cheesecake for desert.
The restaurant was at a really nice upscale shopping center called Short Pump. We walked in the Mac Store. The church bought Joe one and then in my head I am starting the 'Mac for Al' fund! We felt more hip after we left.
That night we saw the Christian movie "What If" about a man who went against God's calling on his life and kind of like "It's A Wonderful Life" twist to it. It was a cute movie. It was nice to support more edifying movies. The only thing I didn't like was the actors. I was looking at their other films and they were definitely not Christian.
Afterwards we went to Fridays with some friends for some late night apps.
All in all it was a fun weekend!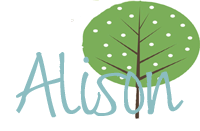 ________________________________________
Pin It Now!