My life in Bullet Points
12-hour shifts are hard! But I do like only working 3 days a week but sometimes it feels like more.

Thanksgiving we stayed in Virginia. We were blessed to spend the day with friends from church. And I tried deep fried turkey for the first time and I am a believer.

Our Christmas tree is up! I love decorating for Christmas!

Saturday we went out for tape and came home with a new TV for the bedroom...still trying to figure that one out.

Sunday, I went horseback riding. So fun! Although the horse started to trot and I freaked out a little. And man was I sore! Totally uses different muscles that I haven't used in awhile.
And last night I had my first night shift. It wasn't so bad.

Now let the Christmas parties start. And the Christmas shopping! What do you want for Christmas?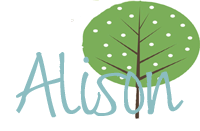 ________________________________________
Pin It Now!