I haven't done an Amelia post in FOREVER! That could be because I totally slacked on blogging.
Amelia is 22 months now. Which means that she is almost 2...cue the tears!! Amelia likes to take life full on. She is quite a determined little girl but also one of the sweetest! She loves to give noisy kisses to everybody, even the dogs.
She weighs 31 pounds, wears 2T clothes (but outgrowing those fast), size 6 shoes, and size 5 diapers. She has 13 teeth, all four top and bottom, four molars and one incisor.
She really is a good big sister to Liam. She has her moments where she can be jealous, especially if Joe is holding the baby. But she loves to give kisses and pat his back. And she always thinks he needs his pacifier in at all times and wants to make sure he has it.
She has become quite the talker, especially since I was home on maternity leave. She says about 30 words and learning new words all the time! It's much nicer that she can tell me what she wants instead of just crying. She says Milk for all drinks, Melmo for Elmo! She knows most of her body parts and lots of Animal noises.
Eating has become more of a struggle with her. She LOVES fruit. If she could only eat fruit she would be a happy clam. Our struggles come when we don't give her as much fruit as she wants to encourage her to eat other things, which that list is dwindling. My good eater is drifting away!

Her favorites are fruit, Sesame Street, Sofia the first, baby dolls, and of course Mommy Daddy and Liam! Baby girl mommy loves you to the moon and back!!
PS Here is a video of my big girl who rode a ride at Holiday World all by herself!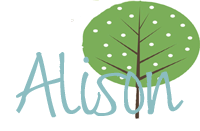 ________________________________________
Subscribe to my blog
here
Twitter me
here
Pin It Now!