Amelia is 11 months!...Well almost three weeks ago she was 11 months.
She had a great month before. She weighs about 22 pounds and we will see exactly at tall she is at her 12 month appointment. We are starting to see her silly little personality. She loves to be with mommy and daddy. And especially loves reading books.
She went on her first family vacation to Florida. She went to Disney World, the beach, Universal Studios, and a lot more. I need to make a long post on our trip to Florida.
Amelia is playing for much longer now but usually is getting into mischief. I heard her playing the piano one day all on her own!
We went to a wedding of some of our former students that was at a farm. I had to crochet Amelia some cowboy boots! I thought she looked especially cute!
This month she learned new things like clapping, pushing her walker, she is a pro at cruising, , and especially at making messes!! Amelia into everything now. She loves to pull all of her books down, and empty her basket of toys. And she loves everything that is not hers! She also LOVES stuffed animals. Especially the ET stuffed animal she picked out at Universal.
She also loves eating. Pretty much anything you give to her and she is shoveling it into her mouth. I love that she is such a good eater and much less stressful for me. She usually has either a banana or pancakes for breakast. She is also loving mac and cheese. She loves most fruit and usually all veggies.
Amelia also had her first child hood illness. She had hand foot and mouth disease. She first had a fever and then started with her yucky rash. Thankfully they weren't too bad in her mouth. The interesting part is that she gave it to Joe! He was definitely more pitiful than she was!
We had a great month. We are currently in full on planning mode for her party in less than 2 weeks! I still can't believe that my little baby girl is going one! When did that happen?!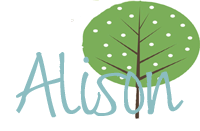 ________________________________________
Subscribe to my blog
here
Twitter me
here
Pin It Now!