I did
this post
before about a day in the life with a 2 month old. Why not do it again?
She wakes up at 4:30. I take her back to our room and nurse her and get her back to crib. Around 8:45 I hear her on the monitor and she is up for the day. We snuggle in the bed, play, nurse, and change her diaper. She gets a little restless so we come downstairs and jump in the jumperoo and with our $10 garage sale block. She starts getting fussy so I set her in her crib for her first nap at 10:45
Around noon, I went upstairs to snap a picture of my sweet angel and she woke up! Oops! We come downstairs and play a little more and we nurse on the couch.
Joe brings home some lunch and then feeds her a Mango Smoothie (looks like pureed mangos!) She loved them.
We did a quick 7 month photo shoot in the living room. And then we were off. We taking Amelia swimming for the first time. We have a pool in our neighborhood but very crowded. A couple from church offered us their pool so we accepted! First we had to run to Target to quick swim diapers and a baby pool float.
The pool was freezing at first! But Amelia seemed to really have fun. She was kicking her legs and slapping the water. She did really well in her pool float too. Even Sophie the giraffe made it into the pool.
I even nursed her under a towel on a pool chair around 3 because she started getting fussy but I think she was really tired. We decided that it was time to get after an hour but she did really well, except under water. We'll get better at that!
She fell asleep in her carseat on the way home so I took her straight from her carseat and put her in her crib. She fussed for a minute and went right to sleep. She slept until 5. I think she needed to sleep longer but there was no longer in her room.
I decided since she was still fussy that we should take a walk in the neighborhood. Amelia Cooper and I took a nice walk (in the humidity) to the neighboorhood park. There was even a baby swing and Amelia had fun (even if she's not smiling). We had to leave early because some neighborhood kids were being a little obnoxious.
Joe decided that he wanted Cracker Barrel and afterwards even though it was closer to bedtime but at 6:30 off we went. She ate her Vegetable and Beef baby food and ate these banana rice husks. Daddy gave her a bath and I nursed her one more time and she was in bed by 8:15. Whew! We had a fun busy day.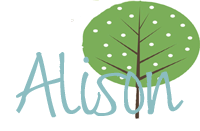 ________________________________________
Subscribe to my blog
here
Twitter me
here

Pin It Now!