It's true. I can't believe it either! My little baby is 7 months old. Eek! She is the sweetest little baby and a joy to our lives. She is getting more and more fun and has quite a little personality.
She likes to make loud sounds but doesn't sound like anything yet. She is a pro at sitting up now. Now I will have her sit on the floor and play with her toys for a long time. She loves her Sophie the giraffe (obviously), our iPhones/iPads, her jumperoo/exersaucer, and her wooden activity cube. Her hand eye cordination is getting really good. She loves to grab whatever she can get her little hands on. She is getting better at standing when she is holding on to something. We had one little army crawl episode to get to my iPhone but other than that no crawling yet. She isn't able to pull herself up yet either. And no teeth! But lots of teething!
She is still a great nurser like I talked about in
this post.
Our pediatrician said that she should get baby food two times a day. She usually says MMM! when she is eating and always is shaking her hands in excitement. We loved green beans at first but last time acted like she didn't. We will have to try again, silly girl! She weighed 17 pounds a week ago and 27" at her 6 month visit
She is sleeping a little better and the last few nights has slept in until 8 or 9 (amazing!). When she is with me she will take a morning nap (for about an hour) and a afternoon nap (usually 2 hours). She nurses every four hours (and still four hours at night).
We celebrated my first Mother's Day. Daddy and Amelia made this sweet plate with Amelia's footprints! Love it!!
Amelia was also dedicated at church on Mother's Day. We don't do infant baptisms but baby dedication is similar in idea that we are dedicating her back to God who gave her to us. We are vowing to raise in her a Christian home. We then went into the aisles and the congregation came and prayed for us and Amelia. Made me cry a little! Amelia did so good! The Church gave us a certificate,
The Jesus Storybook Bible
, and a letter that Amelia is supposed to open on her 8th Birthday.
In
this post,
I talked about our Memorial Day Weekend trip to NYC with the youth. Her first time to the Big Apple!
Then Amelia left me for three days and went to Indiana. Joe was officiating his good friend's wedding. He was going to leave on Wednesday night and return on Saturday night. When Joe first asked if Amelia could come I said "NO!" But I realized that I worked Thursday, Friday, and on cal 12 hours on Saturday so I realized that I wouldn't really being spending time with her and would be a big hassle to figure out how to get her to and from her babysitter. So she left me! I cried when she left (ugly cry and everything). I then had to pump those three days (not so fun). I even had to set my alarm to wake up to pump because I knew that Amelia still nursed at night. But she had so much fun with her Grandparents that I knew it was the best thing. She then came back and it was the BEST! They also brought back this Jeep Walker that Joe had bought for his (9 year old) niece when she was a baby. Too Fun!
We love Amelia Grace and she is a huge blessing to us everyday!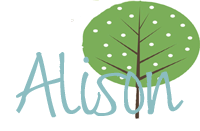 ________________________________________
Subscribe to my blog
here

Pin It Now!