Over Memorial Day Weekend, we took our high school seniors and some juniors to New York City. Of course Amelia had to make her first youth trip. She did amazing and all of the students were great with her.
We drove up Friday during the day and we stayed in Secaucus New Jersey. We then took a bus in crazy traffic into the city to go to a Met's baseball game. (note of fun: I left my phone on the bus! Luckily they turned it in but I didn't take any pictures the trip, so I am stealing from everyone's pictures!) They gave us all free hats, even Amelia! Of course we were late with the traffic but it was fun for everyone.
Saturday we went in groups and we went with the guys. We saw the Statue of Liberty, walked to Ground Zero, walked around the Financial District, and went to Times Square. The students went to see Mary Poppins on Broadway but I didn't think that Amelia could sit quietly so we hung at the hotel. I was walking with Amelia in the Ergo carrier to get some food in the rain when I started falling. I tweaked my knee to not fall but I was like a little gimp after!
Sunday we went to the Apostle Church and they said that Amelia did great in nursery! (I was a little shocked!). We then walked through Central Park which was my favorite! We got tickets to the 9/11 Memorial which was really neat. They made these deep waterfall pools where the two towers once were with the names of all of the people who lost their lives engraved around.
We finished Sunday walking through China town and Little Italy. Little Italy made me miss (big) Italy! We drove back Monday morning in a bus with no A/C! Sunday was Amelia's most fussy day but who could blame her?
Amelia really did awesome the whole time. She barely took naps but was in a great mood the whole time. She even slept better was sleeping 6 and 7 hours straight! It was great with the guys because they would carry her stroller up all of those Subway stairs. My favorite was some of the kids had never held a baby before. Amelia even let some students into her 'inner circle' like Ashley here. Such a fun weekend!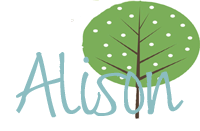 ________________________________________
Subscribe to my blog
here
Twitter me
here

Pin It Now!