I made a list before of our must haves for Amelia when she was smaller
here.
Now that she is older, it was time for an updated list!
Exersaucer/Jumperoo--We have both. It seems that Amelia will play longer in her Evenflo ExerSaucer upstairs in the bonus room/playroom. It plays fun music and has many toys around the seat. Downstairs in the Family Room we have our Fisher-Price Rainforest Jumperoo which a friend gave us their old one. There is not as many toys but she can obviously jump up and down.

Baby Carrier--I just started getting back into baby carrying. I have a Ergo Baby Carrier that I got an awesome deal on eBay. Amelia went to sleep pretty quickly in it. Our plan is when we go to NYC this month to carry her. I also have a Baby Hawk. I think they are easier to get on and off and you can design your own. I used that at church when it was past her bedtime and she went right to sleep in it.



Vulli Sophie the Giraffe Teether--We love this teether and so does Amelia. It's super cute, French, and great for gums. It's our go to toy. When we went to DC Amelia was chewing on her legs when I heard someone say..."That baby is chewing on a giraffe!"


Highchair Cover--We love our high chair cover. Amelia will go right to chewing on the high chair at a restaurant..yuck! I can keep her clean. We love it!



High Chair--We love our high chair. Some people prefer just the high chair you attach to a regular chair but our good friends gave us theirs from their little boy and we really like it. Definitely to each his own.



A stroller of course! We have a Chicco Cortina Stroller that we got with our travel system. This is a great stroller for most outings. It is a bulky stroller but the storage is great underneath the seat. We also got a Chicco Capri Lightweight Stroller off Craigslist. This is a supportive lightweight stroller. We plan on taing this to NYC with us.
Of course you need bibs, soft spoons, toys, books, cute clothes.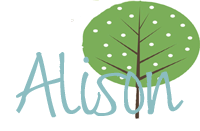 ________________________________________
Subscribe to my blog
here
Twitter me
here

Pin It Now!