After almost 8 weeks with Amelia, I have thought about the baby items we love! There is lf course the typical items you need for babies but this is for things that we especially love!
Fisher-Price Newborn Rock 'n Play Sleeper
This is what Amelia sleeps in our room in. We tried a couple of nights in the bassinet but she did so much better when we tried this. Her head is a little elevated and she fits in snuggly. If you read the reviews parents complain about a flat head using this. The frame is hard so I put a blanket in between the pad and the frame.
HALO SleepSack Swaddle
This is something that I got recently that has been a blessing. Amelia would always break out of a swaddle and was a fight every night to get her to sleep. Since we have tried this, our nights our much easier and she has slept through the night multiple times. Love it!
Moby Wrap Original 100% Cotton Baby Carrier, Chocolate
We LOVE our Moby. The Moby is essentially a long piece of fabric that you can wrap around yourself in different ways to carry your baby. At first it is a little daunting but it is pretty easy after you do it a couple of times. Amelia likes to be held a lot. This is a way that she can be close to me but I have my hands free. She usually falls asleep pretty quickly in it. I use it if she is especially fussy or if I need to get things done and she is awake. I also use it a church. It was great the first couple of times so people could see her but not touch her :)
Playtex Diaper Genie
Some moms think this is an unnecessary baby item but we love it. It keeps the smell out and our dogs out of her dirty diapers. It is amazing how many of her diapers it can hold!
Fisher Price Car Mirror
We love this in the car. With rear facing car seats we love to be able to see our baby as we drive. This mirror has a light and music you can turn on with a remote.
I am thinking about a wish list that I would still love to get for Amelia. Maybe you will see it here!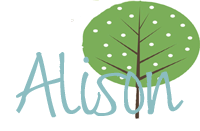 ________________________________________
Subscribe to my blog
here
Twitter me
here
Pin It Now!