Of course I need to spend more time perusing the internet. I mean I have all the time in the world right?
I would NEVER be on pinterest almost the whole time during Amelia's nap while I had laundry to put away, dishes to be done, my bed to make. NEVER!
If you don't know what
Pinterest
is, it is a way to bookmark images on a website and make boards. I used this a lot when it came time for Amelia's nursery, which I hope to blog about really soon.
Here is a screen shot of my Nursery inspiration board on Pinterest. When you click on the images it takes you to the website where the image is from. You can pin anything on here, from recipes, home decor stuff, websites you love, to your favorite books.
I
love
it!
Joe looked at it one day and said "I don't get it" and that what all she wrote. I however am a huge fan.
Another fun part of Pinterest is you can follow other people's 'pins.' You can find people through facebook or even your favorite blogs! There is inspiration everywhere!
Here are some of my favorite things pinned.
DIY Sunburst Mirror
This adorable Craft Space
These adorable DIY alphabet plaques.
Do you use pinterest? If you do make sure to
follow me!
The weird part of Pinterest is that you have to be invited to use it. I can send you an invite if I have your email. Beweare: you may just spend your entire afternoon on the website!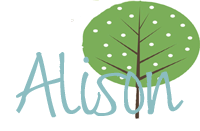 ________________________________________
Subscribe to my blog
here
Twitter me
here

Pin It Now!