Did I say before how much I loved the built-in bookshelves in Amelia's nursery in my previous
post
? Well if I didn't let me say that I love the bookshelves in Amelia's nursery. They make such a huge statement in her room. This was lots of fun to decorate and fill.
The flower picture I got at TJ Maxx on Clearance a couple of years ago. It's hard to tell but I used hand sewed little birdies in the birdcage. I found the pattern
here
. You can also see the start of Amelia's small library. We have lots more books to get! Above I love the picture frame with Amelia's hand and foot print.
I made the 'A is for Amelia' print' using photoshop and just printed it at walmart.
I got the personalized blocks from
etsy.
The Minnie Mouse was mine when I was little. I found that frame at a flea shop awhile ago and I painted it blue.
I also made the 'birth annoucement' on photoshop. So sweet.
The bird cage photo holder is from
Day Spring.
I got it super on sale around Christmas and can display more fun pictures.
And of course the window seat. Right now its full of extra wipes and diapers but I know one day it will be full of toys!
I am still tweaking and have a couple of things I would like to change/add but her nursery is my new favorite room in the house!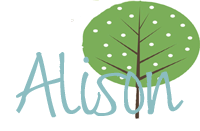 ________________________________________
Subscribe to my blog
here
Twitter me
here

Pin It Now!