This is the Dining Room in our house. I love that our house as a designated room just for Dining. It was on our wish list when we were house hunting. In our house in Indiana, we had a
small eat in kitchen.
It was a pain when we had people over for meals because there was no room. Now we actually have space for entertaining. The ironic thing is that we entertained way more in our house in Indiana than so far here :)

We painted the room Behr Newport Blue.
We ripped out the carpet and put in hardwood laminate in the whole downstairs except the kitchen. We love it.
The dining room table was from Joe's aunt whenever he moved to North Vernon. On my many lists of things to do is to paint it to match the rest of the furniture. I hope that in posting this I will get a move on to make everything match. I think I will paint it black but I have toyed with the idea of a different color. You will have to wait to find out.
All of the chairs are from Target. You might see a trend that many things we own are from Target! :)The mirror was from our bedroom and the
buffet
was what we had bought for the rental house for more food storage. Now it can actually be used for dining room storage. The two lamps are from Ikea.
The light is from Lowes. I love it! It originally had the small brass chandelier..not our taste. I love how this makes the room more interesting and not stuffy.
The hutch was a wedding gift way back from our very first house we rented. Joe started renting a house from a man that was furnished with all of his elderly mother's belongings. He gave us this and it stores our wedding china. The starburst mirror is from
Crate and Barrel
was also a Wedding Gift that used to be in our Living Room.
I have some plans eventually for the bottom half of the chair rail. I always want a rug for underneath the table and we need some curtains still but its progressing, right?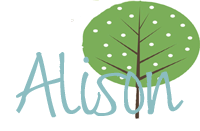 ________________________________________
Subscribe to my blog
here
Twitter me
here

Pin It Now!