I
started my new job on Monday. Everyone keeps asking me "How's your job going?!" Well I have been sitting through hospital orientation. I learned all about the history, values, mission, diversity. And while I do enjoy learning about this. This has been no indication of how my job is going to be. I have yet to be at the hospital I will be working at.
I do enjoy that the health system is faith based, which is obviously important to me. They value education and will do tuition reimbursement if you go back to school. And they have adoption help.
The dogs I think were spoiled with me being home so much and now don't know what to do with themselves. But I do enjoy the big greetings I get again.
I also learned that a month off really messes with your sleep schedules! I am pooped when I get home! Monday night, I fell asleep on the couch at 7 and then woke up at 8. Not good for trying to get to bed early. And I haven't got to the hard stuff yet! Oh the fun of starting new jobs!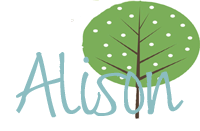 ________________________________________
Subscribe to my blog
here
Twitter me
here
Pin It Now!