Today I am supposed to talk about my first love. I have some no shame, I will tell you.
My first love was N Sync. I totally loved N Sync when I was in middle school, made my mom go buy their albums the first day they came out. I even would tape all of their TV appearances. Their posters were in my room and had debates with those who liked Backstreet Boys.

Thankfully I grew out this affection and into a my healthy one with God and a great relationship with my husband but here it is...my first love.

Come on...tell me I'm not the only one!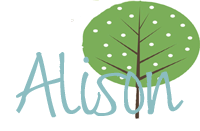 ________________________________________
Subscribe to my blog
here
Twitter me
here
Pin It Now!