I had so much fun decorating Amelia's Nursery. I even to this day like to go up there and look around.

First, I wanted to share a little background. I started by looking at some of my favorite store for bedding and bookmarked the ones I liked. Then as I was going back through them I noticed that I had bookmarked several birdie nursery beddings. Her theme was starting!
Next I started browsing
Pinterest for Bird Nurseries
. There were so many cute ideas that I was finding almost too much! My crafty brain was starting. Next I found her adorable bedding from
Carousel Designs
and it was love at first sight with all the patterns. I love that it was colorful without being too childish. It had my bird theme without being too gimicky and too 'babyish.
I also found this adorable
nursery
with built ins and of course my brain was churning! Being that Joe and I are so very handy, I decided that we could build it. Ha!! We of course had to find someone to build it. My dreams were starting to become a reality. I spent lots of time looking through the internet, like pinterest and etsy to find just the right stuff but I think I succeeded.
Let's take a tour!
This is a picture of the room when we toured the house. Notice the stained carpet and the lovely border.
This is the wall with her sweet crib. This is what you see as you walk into her nursery. So sweet. The pain is Iconic Sky from Behr. We really debated about painting a girl's nursery blue but I think it works and we could have a lot of pink accents. The
crib
is from Target and was a gift from my parents. I love her bedding and the patchwork crib squirt. The bedding absolutely makes the room. The rug is from
Target.
One of my favorite parts of the room is the tree mural above her crib. A student in Joe's youth ministry painted it for me. I just showed her a picture and she got it done in an afternoon. I then hung the bird houses as if they were hanging from the tree. I think that this will be really special for Amelia as she grows up and looks up at her tree.
I used my gift cards to purchase her
dresser
. I looked for a few days for a sturdy white dresser that would work with the crib. I had wanted a wide dresser because I was originally going to use that also a changing table. But with the changing table purchase it was a place to add more cute things!
I also love these bird pictures above her dresser that I got from
Land of Nod
. It fits the theme and also introduces counting. The set comes with 10 cards so I can always decorate with more.
Her
lamp
was from Babies R Us. I have plans to recover the lamp shade.
The dress was one of my baby dresses. I found the frame in the garage and painted it and put scrapbook paper in the back
And of course my favorite part of the room is the built in bookcases and window seat. It makes the room. Joe's Grandma made the window seat cover in the love bird fabric. I love that the curtains are black out curtains for when she does spend the night her in nursery the morning sun won't wake her up. I'll be back with more details about her bookshelves.
I am glad that we got the
changing table
. It has a hamper and three drawers for convenient storage. I found the idea for the bird canvas
here.
It didn't turn out quite how I wanted it to but it works for the space. The 'A' I bought from
etsy.
We LOVE her nursery and I had such fun getting it together. What do you think?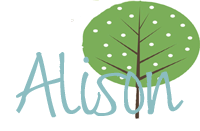 ________________________________________
here
Twitter me
here

Pin It Now!