I had an interesting weekend!
Friday Night, Joe and I went out on an afternoon date to Short Pump. We walked around and ate at California Pizza Kitchen. I am officially in love with their Oriental Chicken Salad! So good! I have been thinking of this for awhile so it was worth the drive.
We also got Apple TV for our bedroom. It allows you to easily see youtube videos and stream off of your iTunes. It was pretty cheap but our internet isn't the greatest there so there is a big lag in timing.
Saturday, we took 50+ students skiing. This may be a shock to some people with my athletic ability...(note the sarcaism) but I have no skiing ability. I get going too fast and I freak out and make myself fall. So I went tubing! I have never been snow tubing before but it was a lot of fun! It feels like you are going 50mph on a tube down the hill and you can never go straight. Awesome!
We also went Zip-lining. 18 seconds of adrenaline! Look at me, a daredevil!
The casualty of the event was I woke up Sunday with horrible eye pain! I am not sure if I got ice in my eye or wore my contacts too long but my eye is blood shot and very sensitive to light. I haven't had this in a long time! I had to miss church and everything which really bummed me out.
Sunday after church, Joe took the students to downtown Richmond and served a meal in the park and the students really tried to talk to the people and share the gospel with them. They had also been collecting winter gear to give out. I heard it was really amazing and I am really upset I missed it!
Today I have hung out in the dark, nursing my eye. I have some eyedrops that make them feel better for an hour so I took the opportunity to blog really quickly. I am really praying that I can put my contacts in and go to work tomorrow because it is my first day off of orientation. I do okay if there are no lights on. Do you think I can manage that at work tomorrow?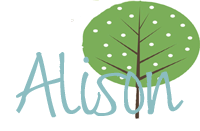 ________________________________________
Subscribe to my blog
here
Twitter me
here
Pin It Now!