,
Whew! 2010 was a great year in many ways but also some hard things
In March we added Daisy to our family. She is the most well behaved of our family and definitely not very skinny. She loves to carry shoes around the house which makes it really fun in the morning when you are trying to leave.
In April we walked through our second miscarriage. We learned more about ourselves and I think it made Joe and I closer as we grieved together.
We also walked together through difficulty in ministry. There is no need to go through everything here but we also learned a lot about ourselves and our expectations. During this process we felt the call to follow God to another church.
Then in September we moved to Virginia! I experienced so many emotions about the move but we really feel at home here.
In October I started my job as a Labor and Delivery nurse. I still have so much to learn but it's really neat to be a part of births.
We also got back into full time youth ministry. That means all the fun trips, fun youth services, and investing in girls. We love it.
I also met a lifetime goal again and rode a horse!
We also got to go to Indiana for Christmas. The trip out there, I had worked the night before and came home from work and we left. That was my favorite car trip because I was barely awake! We had lots of fun seeing our families and Joe got to preach at our home church.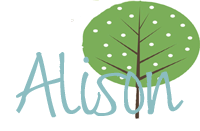 ________________________________________
Subscribe to my blog
here
Twitter me
here
Pin It Now!