I am linking up to The Blessing Box. I know I always need to be thoughtful and grateful for the
blessings
God has given to me. There is a quote I hear on the radio. "What if you woke up this morning with only what you thanked God for yesterday?
So today I am thankful for my little family.
There were moments when I was not sure we would get here let alone have 2 beautiful babies our in laps. Sure my days are filled with little sleep, lots of diapers, and more tears than I can count. But we are filled with lots of love, snuggles, giggles, and I love yous!
I am thankful for my little princess who lights up my world with her big hugs, how she screams when Sofia comes on TV, and her stubborn instance that she needs a CRACKER!! I love picking her up from her Sunday school class and her running and yelling MAMA!! She has her Daddy wrapped around her little finger.
I am also thankful for this sweet unexpected blessing. He looks just likes his Daddy. Who loves his mama and gives the sweetest smiles that light up his whole face. How he has peed on many people in his short little life, even his Pediatrician who said that hasn't happened in years. And how he fits perfectly in our little family.
So I am
immeasurably
blessed!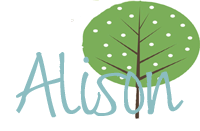 ________________________________________
Subscribe to my blog
here
Twitter me
here
Pin It Now!