We all went to the Pumpkin Patch last week. We went on the coldest day so far. It was 57 degrees but it felt much colder! This little farm is only like 15 minutes from our house.
When we first pulled up Amelia was very excited. We had to take a hay ride out to the field. At first she didn't know what to think!
Last year we went and we didn't realize there were things to do but this year we spent $2 to buy some goat food. Amelia thought it was the best thing ever! I knew she would like it but considering we have zoo passes and feed the goats there I didn't think she would react so strongly!
Of course we had to take a photo op of the cutest pumpkin in the patch! Any time you shoot the phone at her she says CHEESE!
Then it was off to the field to find our pumpkins. Amelia helped us pick them out and really wanted to carry all of them. We picked out 2 pumpkins and of course Amelia had to carry the smaller one.
Look how proud she was carrying her pumpkin back!
We had a lot of fun for a quick trip. Although we had to pass by a bouncy house and Amelia really wanted to go up this huge slide. Too bad we didn't buy any tickets!
PS I use Google Plus and it made these motion graphic for me. Too funny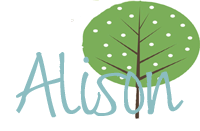 ________________________________________
Pin It Now!