When we found out Liam was a boy I set out to make a sweet little nursery for him. I originally wanted a circus themed nursery but Joe nixed that idea pretty quickly. After searching for ideas, I decided on the
Pottery Barn Madras
bedding and based my design off of it. I liked the primary colors used, especially the green and navy. Then the alligators were very cute and you know I am always up for a good theme!
The room was originally our office which is code word for junk room and painted green. Once we cleaned it out we decided to keep a green strip to make it more interesting. It took probably an hour to tape it off and Joe painted the room for me.
Because it was a boy's room I liked the dark wood tones of the crib and strong lines. I think it plays off the color scheme well. The chair was another affordable craigslist find. I would love a big upholstered chair in there for all the rocking but it wasn't what we could afford. I found the alligator prints on etsy and framed them. I think they are adorable above his crib.
The curtains were inexpensive Ikea white curtains. I used a cheap twin flat bed sheet from Walmart and used no sew hem tape to make the stripes. They were time consuming to make but they may be my favorite part of the room.
The dresser was a craigslist find. I had been searching for an affordable piece that I could make over. The weekend before Liam was born I found it and we picked it up on the way to the hospital! I used Annie Sloan chalk paint in Aubusson Blue. I found the idea of the peg board on Pinterest and I love how it turned out! I showed my dad a tutorial and he made it for me when we were in Indiana. I then used stain on the frame. I also love the wall shelf to display more cute things!
I had fun decorating the bookshelf with mostly things I found around the house. I brought some old toys of Amelia and put them in a basket (which Amelia loves to raid!) I also love the Jellycat Alligator (he shows up in Liam's monthly pictures).
Source List
Davinci Crib
Pottery Barn Madras Bedding
Davinci Bookcase
Jellycat Gator
Pearhead Alligator Bank
Alligator Wall Prints
Ikea Wall Shelf
Oh and the cutest baby in the nursery!
What do you think?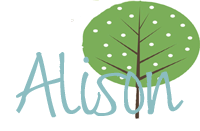 ________________________________________
Subscribe to my blog
here
Twitter me
here
Pin It Now!