I am linking up to
The Good Life's
Blog Five On Friday link up.
[ONE]
We went to the Pumpkin Patch yesterday. A whole post to come. We had lots of fun on a chilly afternoon. Officially felt like fall!
[TWO]
I have to work on Halloween again. Bummer! I hope I can get off early. I got Amelia a little Sofia the First dress yesterday because she loves Sofia and pretty much wore it all day. If she can't wear it for Halloween, we can start a dress up bin! Joe said we should find a bunny costume for Liam and he can be Clover!
[THREE]
I really want to get some nice boots this winter. My wardrobe has seriously lacked the last few years. I have been trying to decorate a house then clothe either my pregnant belly or my babies that I haven't bought anything for myself. I think
these boots
are super cute. But spending $100 on shoes probably not happening soon!
[FOUR]
I am really starting to get more done for the birthday party in a couple of weeks. Last year I said I wasn't going to do this again and here I am! Kids parties are fun to plan but I know I get more stressed out than I should! I'm just excited for Amelia to see the finished product. She knows all the characters so I hope its fun for her!
[FIVE]
I need to do something with toy storage. They are kind of crazy. I never put up a lot of baby toys because I knew Liam would like them soon. I need to come with a system that Amelia only has access to some toys at a time and rotate. Anyone have any thoughts?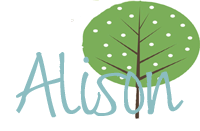 ________________________________________
Subscribe to my blog
here
Twitter me
here
Pin It Now!