Last weekend we took our students to a Dare 2 Share conference outside of DC. It's a conference focusing on students sharing their faith with our friends. A highlight for me was Shane and Shane leading worship! I loved them since high school so it was neat to introduce them to our students! We had a great time learning how to practice our faith during the weekend. It was an eye-opener for me as the youth were learning about witnessing in how much I still needed to learn. Still very humbling in ministry...
For Valentine's Day, it was a gorgeous springy day. We took our dogs to the dog park. We went early in the afternoon and we were surprised by how many dogs were there. Since we are new to the dog park 'scene', we are starting to pick up when the dogs are ready to leave. When it gets to the point when they are just hanging out on our laps, we know its time to head home! Joe also helped me make Boeuf Bourguignon and Chocolate Chip Cookie Dough Cupcakes. Yummy! We finished the night off with the romantic movie The Social Network :)
Then the highlight of the month was our trip to Ikea on Saturday. Joe had been hinting to take me to Ikea so I decided it was the day and off we went! The closest Ikea is about two hours away but still worth it. We came home with a new entertainment center that was on sale. Our TV was previously sitting on a goodwill find of Joe back in his bachelor days. We then spent a 'fun' evening putting together some furniture and we tried to watch Inception but I got confused...
That's what we've been up to....what have you been up to?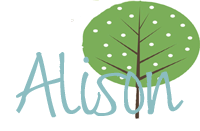 ________________________________________
Pin It Now!