This is our living room.
Pretty isn't it?
Okay that might be a little sarcastic. Our old house had only one living space so in our Virginia house, we have our Family room where we spend most of our time and our Living room. They are separated by a wall and the staircase upstairs.
When we had Joe's family visit us last summer (all 7 plus a dog) I knew we needed some extra sleeping arrangements. So we got a Full Size Sleeper sofa. Yes they aren't the most comfortable, but they are pretty functional! It is also where my piano lives and eventually the office will be moved downstairs if we have another baby so it needs to house my books and a desk. Maybe a sewing machine? And of course I'm sure Amelia will be rolling through there. All of that function in a 12x10 space. But all we have done besides get the couch is slap a few things on the walls and throw a piano in there.
I think I will stick with the yellow and go with the yellow gray scheme since that is on trend right now.
Here are a few things on pinterest that have caught my eye.
Centsational girl used Ikea Billy bookshelves to create a built book case. Cute right?
I really like the layour in this room. Could work for our room but need to figure out the piano.
I love the floating desk in this office.
Maybe one day we will tackle this room. What do you think?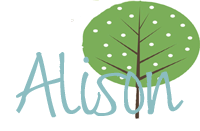 ________________________________________
Subscribe to my blog
here
Twitter me
here
Pin It Now!