We celebrated Amelia's first Easter! Each new holiday is really fun to think how to include Amelia this year. And let's be honest that it's way more fun to dress a cute baby than yourself!
I was bummed this year that I had to work Good Friday and Easter...the joys of being a nurse!
Saturday we went to our church Easter Egg Hunt. They think we had over 1200 people in attendance which is amazing! There were bouncy houses, live music, food, and of course Easter Eggs!
Even though Amelia was too young to truly enjoy an Easter egg hunt, I knew it was no time to to sit back. Of course while surfing on pinterest, I saw the cutest bunny hat and knew that Amelia needed one. I found the pattern and my mom went right to work on it. I think Amelia's hat was the hit of the day. So many people commented and I think a complete stranger came up and took her picture. I even went to the dollar spot at Target and got her a little bucket and spelled her name in scrapbook stickers.
Here is Daddy with his little bunny.


During the actual hunt, she was more interest in eating her bucket than any eggs but don't worry. Daddy picked out four eggs for her! On the way home, I decided that I would eat her candy and opened her eggs to find all toys!
I also of course had to get a picture of Amelia in her Easter dress in her Easter basket!
And speaking of Easter baskets, Amelia of course had to get her First Easter basket! I couldn't resist getting her a personalized Easter basket! Amelia got a bunny rattle, a Sophie giraffe teether, Praise Baby DVD, a few books, some Easter clothes, and a teddy. I am working on making her something but it's not done yet. Pictures to come!
And we also had a special visitor for the week...
Grandma! My mom is town for the week. She and Joe got Amelia all ready for Easter services yesterday. Isn't she the cutest! How was your Easter?

.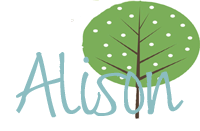 ________________________________________
Subscribe to my blog
here
Twitter me
here

Pin It Now!