Those words were hard to type. My baby girl is growing up! I may be a little biased but I think she is the cutest baby ever! She is just a joy to our lives.
We went to the doctor this last week. She is 15 lbs and 10 ounces (75%) and 25 inches (75%). She has little chunky rolls on her thighs...swoon!
She is still breastfed and takes pumped milk from bottles when I am away. She still likes to eat about every three hours but I am trying to transition her to making it more like four hours in between. I still take cues from her when she is ready to eat. We started rice cereal a few days ago. She does enjoy it but hasn't helped her sleep through the night.
She takes great naps for me in her swing. Those two hour naps are a huge blessing. She usually takes a cat nap right after she wakes up. Then she will nap from 10-12 and again around 2-4 and sometimes again around 5:30. We are trying to make bedtime around 8:30. And yes she is still next to us. We did try a couple of nights in her room but its especially hard on days where I work to up and down all night with her.
She has rolled over once from back to front and we are almost there from front to back. She is just now starting to tolerate tummy time. She will lay for a long period of time on her playmat.
We are loving our exersaucer. She will usually spend 15 minutes looking and touching the toys before she is ready to do something else.
We also transitioned to her big girl stroller without the carseat. She does great and likes walks around the neighborhood.
Baby girl is quite the thumbsucker. You can hear me say to her when she is fussy, Amelia find your thumb! She will still take her pacifier but her thumb is what gets her sleep!
We had our first snow last month. I'm not sure Amelia knew what to think. When I sat her down, she just looked at me like really mommy?
And here is my bundle of Joy on St Patrick's Day this past weekend. Love her!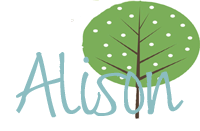 ________________________________________
Subscribe to my blog
here
Twitter me
here

Pin It Now!