It's hard to believe that my baby girl is One Month! It's been the fastest and also the longest month I can remember. You would think that after carrying this child for 9 months that I would know all about her but we still had to get to know each other, her personality, likes, and dislikes.
We haven't gone to the doctor so I do not have any updated stats on her. She is now eating every 2 1/2-4 hours during the day and going 3-4 hours at night. She has always been a great nurser for me. I think we both picked up it like champs! She was 8 pounds 2 oz at birth and dropped to 7 pounds 11 ounces. Four days later she was 8 pounds 4 ounces. Her Pediatrician was impressed!
We were worried how to dogs would react to the new princess in the house but they have been great with her. Cooper gets a little jealous but he just tries harder to get me to pet him. They love to greet her whenever we get home.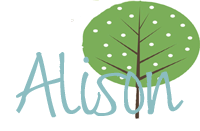 ________________________________________
Subscribe to my blog
here
Twitter me
here
Pin It Now!