I obviously have months of catching up to do on this blog. Somehow, blogging wasn't as fun. I was still reading blogs almost daily but never found the interest to update my own!
Now as we are a family of three with a little one, I realize that blogging is beneficial. I started this blog to keep our family who was away on our lives and to be able to chronicle our adventures. It's entertaining at least to me to be able to look back at what was happening in our lives at a certain time. Now I realize that I don't want to forget these early days so look forward to more updating in the future and hopefully some back logging over what's been going on while I was gone!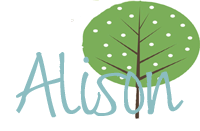 ________________________________________
Subscribe to my blog
here
Twitter me
here
Pin It Now!