As you can see by the lack of updating, you would think I would have no news to share. When in fact much has happened since I last posted on my beloved blog.
When we moved here the house we were renting was for sale. The house did sale in March and we moved in with some friends. We don't have internet there so that is a main reason for the lack of updating.
Also our house in Indiana that we loved finally sold and closed this week! What a relief and blessing!
We also found a great house here in Virginia and we close June 8th! Yay!
And the most exciting of all is that we are pregnant! We are due November 8 so I am over 13 weeks along! Praise God! We are very excited about this little blessing and our journey to get to where we are now.
So on this Mother's Day, I can with true smile on my face be thankful!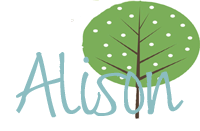 ________________________________________
Subscribe to my blog
here
Twitter me
here
Pin It Now!