As you have noticed by my lack of blogging that I am back in my work mode. After two more days of hospital orientation (which totaled 7), I finally spent two days on my unit.
My brain is officially on overload. There is so much to learn! I got to help circulate three c sections this week. One of them was twins. Very exciting! The only thing that was distracting was that my role was to help with surgery and not to look at the baby. Hard, right?
Yesterday was my first 12 hour shift. Not very fun but I think I'll get used to it. However the drive home was hard. But Joe had Olive Garden waiting for me and then I went to bed at 9! Ha!
Now I have 5 days off in a row! But then I work 6, 12 shifts in 7 days..fun! Not.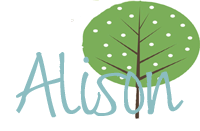 ________________________________________
Subscribe to my blog
here
Twitter me
here
Pin It Now!