We get this question a lot. I usually just simply answer "No." And let the conversation move on. Do you say that we've been trying for quite awhile? That we had two positive pregnancy tests and no babies? That if we had it our way we would be holding our four month old?
I never thought that this would be our experience. That every month hopes rise and fall. That every funny feeling, every mood change is a hope that this time it will be good. I never thought I would look at my cycle so much. I never thought I would struggle with hard feelings when it seems that everyone is getting pregnant and we are not. Surely that would never happen to us.
I so wish my faith was stronger to whisper to my heart in times of uncertainty.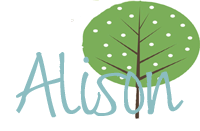 ________________________________________
Subscribe to my blog
here
Twitter me
here
Pin It Now!