We did it! I made it through her first birthday party. It was touch and go on party day getting everything done but Amelia had a great first birthday party!
We decided on a giraffe party a few months ago. Amelia loved her Sophie the Giraffe Teether, and especially the giraffes at the zoo. When starting to look for party ideas on pinterest I found you really could have a giraffe birthday party.
We will start with the invitation. I found invitations I liked on Etsy and took what I liked on each invitation and made my own. I liked how you could see how Amelia got older. I worked on this invitation long and hard until I got it the way that I liked it but I think it turned really cute!
I found lots of cute projects on pinterest and the internet, and I tried to accomplish as much as I could. The color scheme was pink, blue, gray, and yellow.
My favorite decorations were the fire place. I made a birthdday timeline for Amelia. It has 2 pictures for every month. The circles say Hello World, 3 Months, 6 Months, 9 Months, and One year with wooden pink giraffes. I brought down the name blocks from Amelia's room. Behind I made a ruffled garland using strips of fabric. I also loved the Ruffled One with tissue paper. And one of Joe's students painted a giraffe with the quote "Today you are you, that is truer than true. There is no one alive that is youer than you." Dr Seuss.
We hung tissue pom-poms around the house. The cenerpeices for the tables were ribbon topiaries.

I made this wishing tree that I wanted the guests to write wishes for Amelia. It didn't happen in the hustle of the party but still cute. I made this chalkboard print for Amelia on the computer. I found a lady that actually writes them out but I know that I don't have cute handwriting.
This large giraffe greeted the guests at the door. This was actually one of Amelia's gifts. The kid loved the big giraffe. If you follow me on instagram you can find the giraffe in some interesting places.
This was an easy project to take some of pictures from the year and hand them in the shape of a one.
This was the front door as the guests came in. I made a ruffled wreath with an A in the center. That is now hanging on Amelia's door.
The giraffe was holding the welcome sign.
And of course balloons to welcome the guests. We didn't get pictures of the yard signs. They said "The Party is Here" with a giraffe that was taped to posts.
Stay tuned to the next post with info about the food (Amelia eating her cake) and opening presents.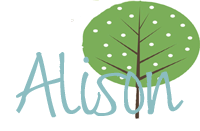 ________________________________________
Subscribe to my blog
here
Twitter me
here
Pin It Now!